Nordic Projects is an established Home Building and Renovation Company offering services in home building and renovation projects, commercial construction and office renovations  and also building service & maintenance.
Since 2002, Nordic Projects has built some of BC's most iconic commercial and residential properties, yet our history stems back over 100 years. With foundations beginning in Copenhagen, Denmark, our roots began with Kalle Moser who trained in the Danish carpentry tradition and eventually moved to Vancouver in 1970.
Thomas Moser, his son, learned the meticulous craft of Danish carpentry from his father, blending Scandinavian architecture and design influences into the look and quality of his own work. Eventually, Thomas made this heritage a hallmark of his own company, Nordic Projects, which he founded over 15 years ago. He strives to create properties that radiate traditional Scandinavian charm, distinctiveness and stunning aesthetic composition.
Whether it's a residential construction project in downtown Vancouver or a commercial project in the GVRD, we take the time and care to assess the needs of our clients and the surrounding environment. This ensures that the final outcome is a long-lasting cornerstone of the community. We also offer on-call property service work and maintenance for the up-keep and longevity of home and building spaces.
As a result our work has been recognized by two of BC's top construction award bodies, including the CHBA BC Georgie Awards, and the Homebuilders Association Vancouver (HAVAN) Ovation Awards. Yet, our greatest accolades come from our clients who, time and time again, recommend our services for a job well done.
We continue to uphold these high standards of construction integrity, honesty and quality with every job we undertake. See the Nordic difference with our portfolio here.
Our home building and renovation projects have been recognized and nominated for several awards for a reason. We have the highest standards for craftsmanship in everything we do and work hard to ensure your unique vision comes to life.
Learn More
Every commercial construction project we undertake goes through a detail-oriented planning process to ensure everything, from the site and materials to the building codes and restrictions are met with the highest degree of professionalism. Above all our goal is to ensure your commercial property checks off every box on your list, while also maintaining a look, feel and style that caters to the residents or occupants and the surrounding community.
Learn More
We undertake repairs across Vancouver and the lower mainland on homes and commercial and industrial properties that range from hundreds of dollars to hundreds of thousands of dollars. Regardless of the size or complexity of the repair, we remain focused on delivering quality results that are on time and within budget.
Learn More


Capilano Suspension Bridge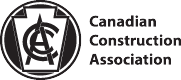 Canadian Construction Association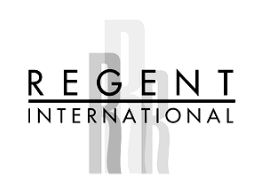 With humble beginnings, our team at Nordic Projects has grown to include some of the best professionals in the business. Still dedicated to our family principles of honesty, integrity and kindness, every member strives to give you the best results possible.